Welcome to my pages...
This site is being used to test various design ideas. So no real content or substance worth pursuing!...
This site probably should include all my blog posts. But I tend to post articles on a range of sites and, being lazy, I've found that I can more easily pull them together using Scoop-it than try and re-assemble them all here.
So if you are interested in reading what I blog about – may I suggest that the read my 'bITs and pieces' collection over on Scoop-it?
See on Scoop.it – Disruptive Nostalgia in Education UK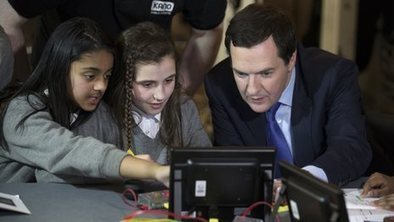 It seems like something that everybody would support – a campaign to help transform computing education in our schools. But since its launch last week, the Year Of Code has turned into something of a PR disaster.
Tony Parkin's insight:
A timely reflective look at the whole issue by the BBC's Rory Cellan-Jones. Seems to nail it exactly….
See on www.bbc.co.uk
Not usually considered 'reserved', or 'shy and retiring' for that matter, but I am 50%  of the way there on the latter.
Just contemplating my first real blog… grabbing the space, but not saying anything as yet!